Spring/Summer Collection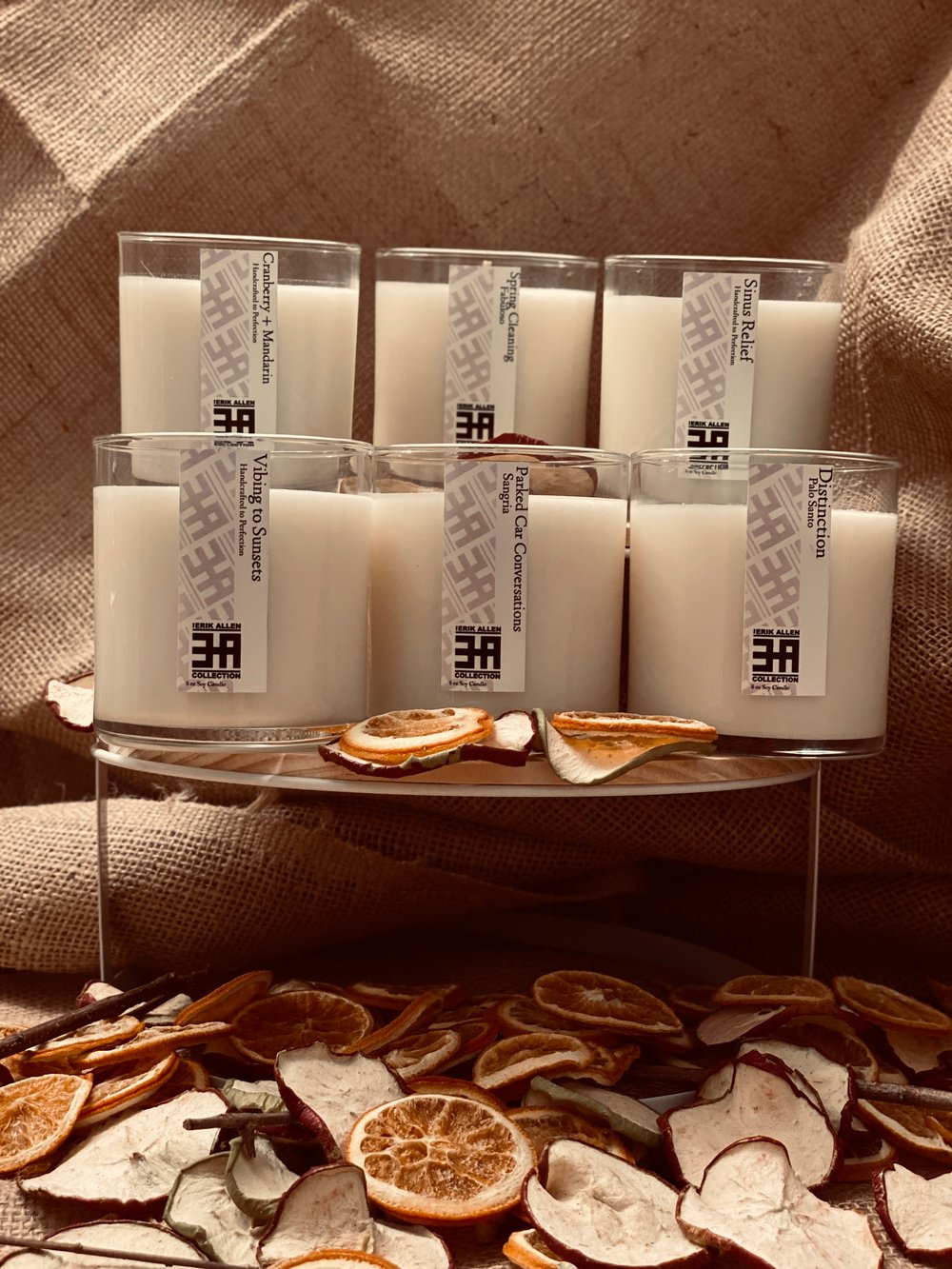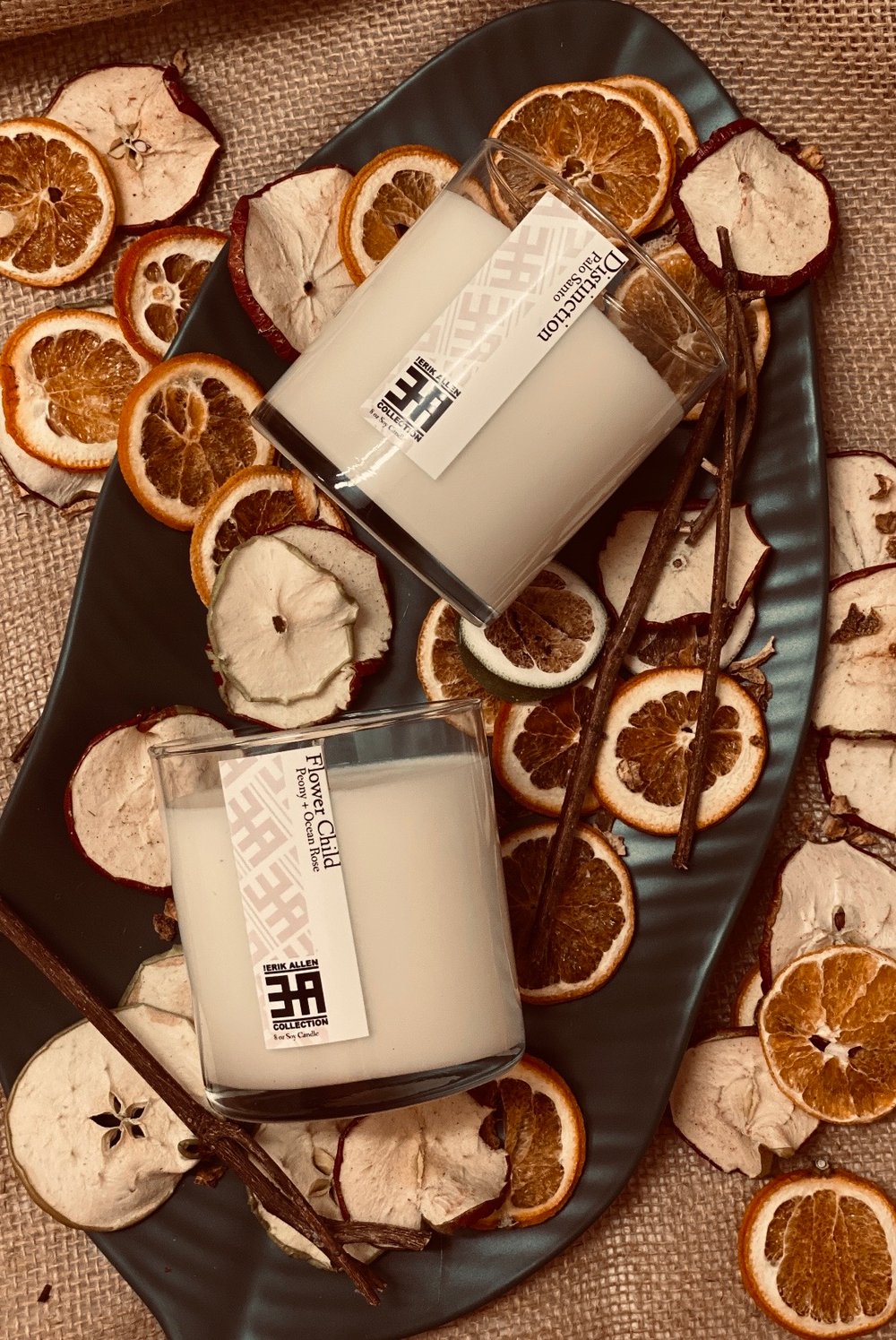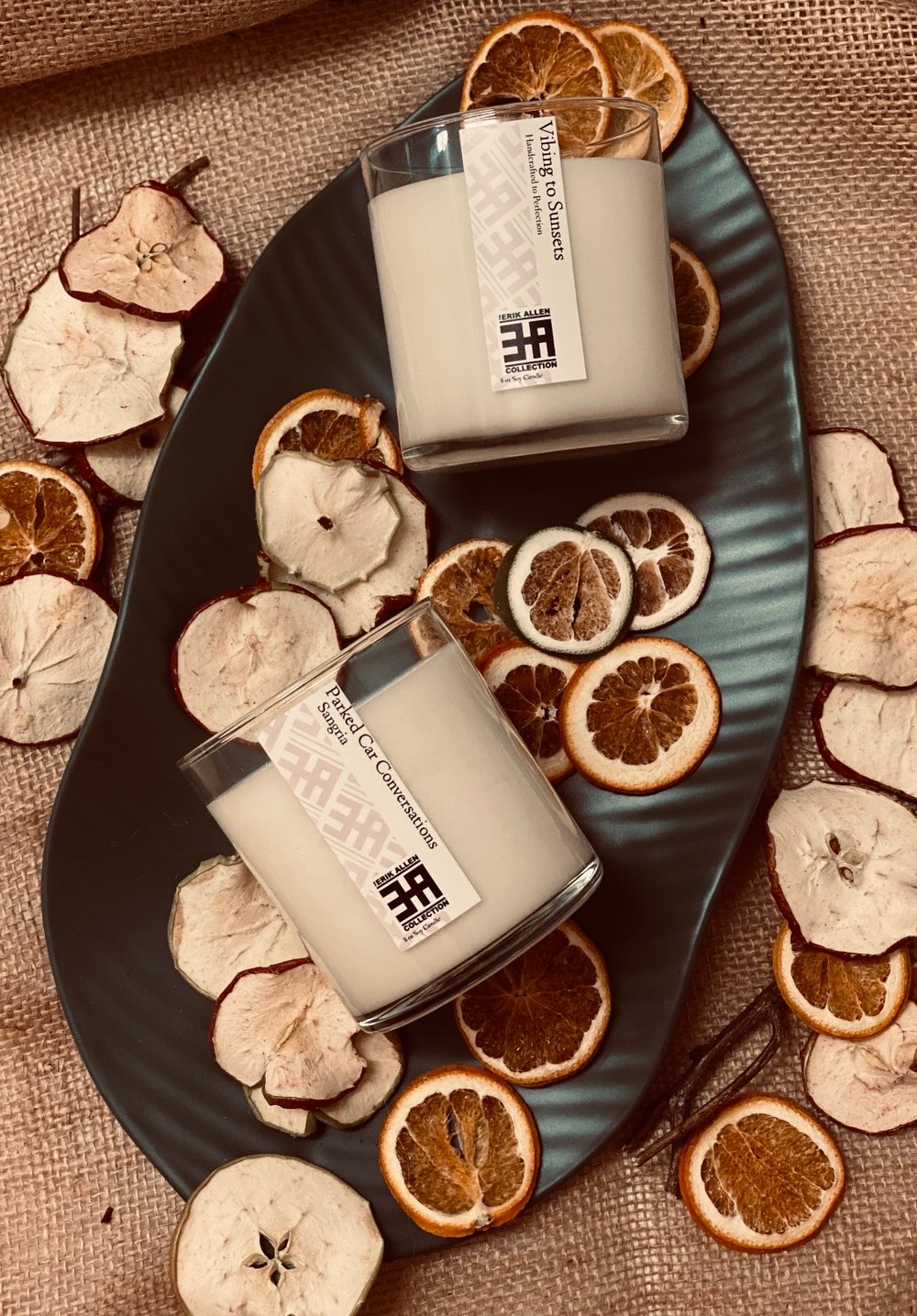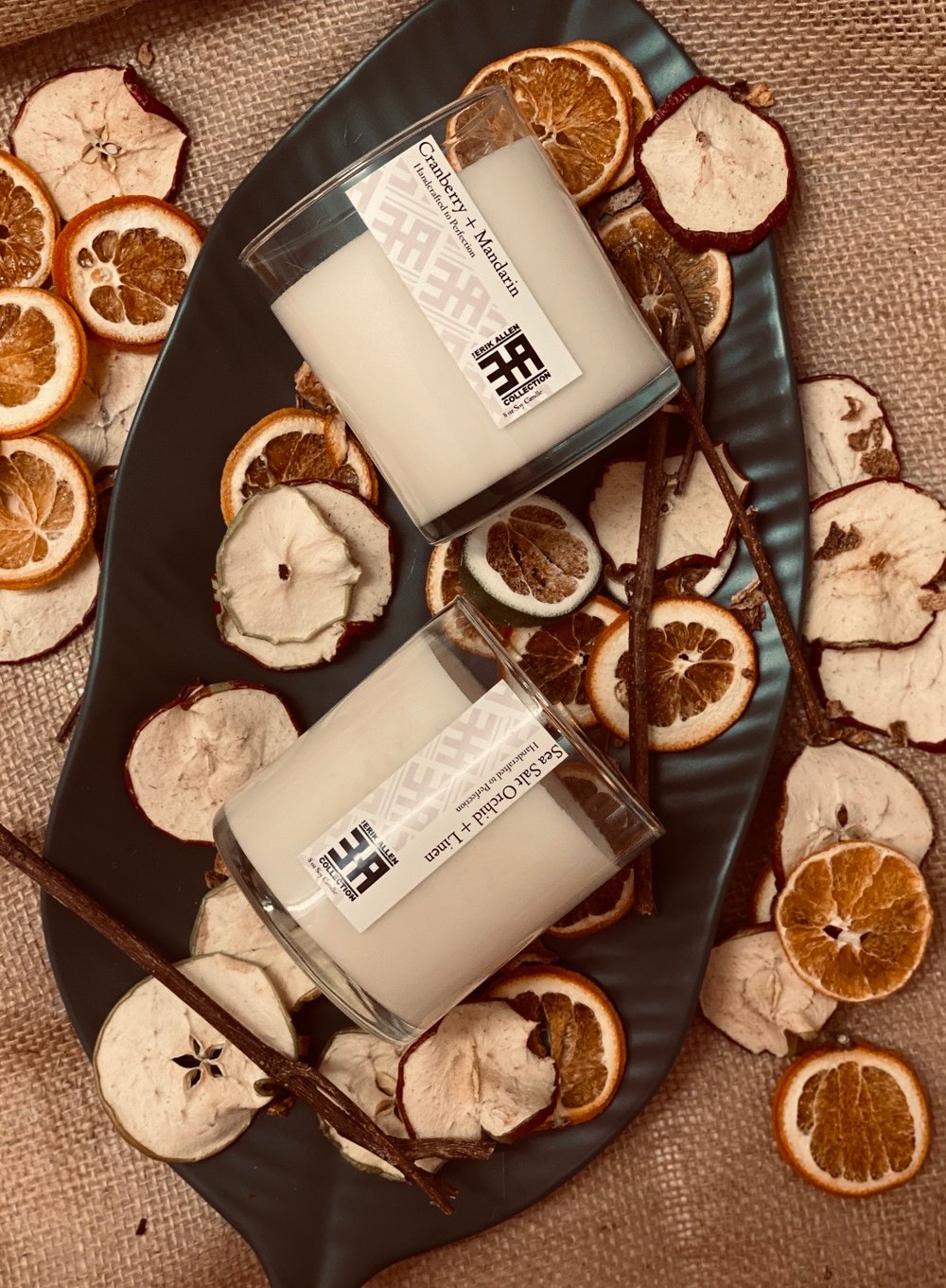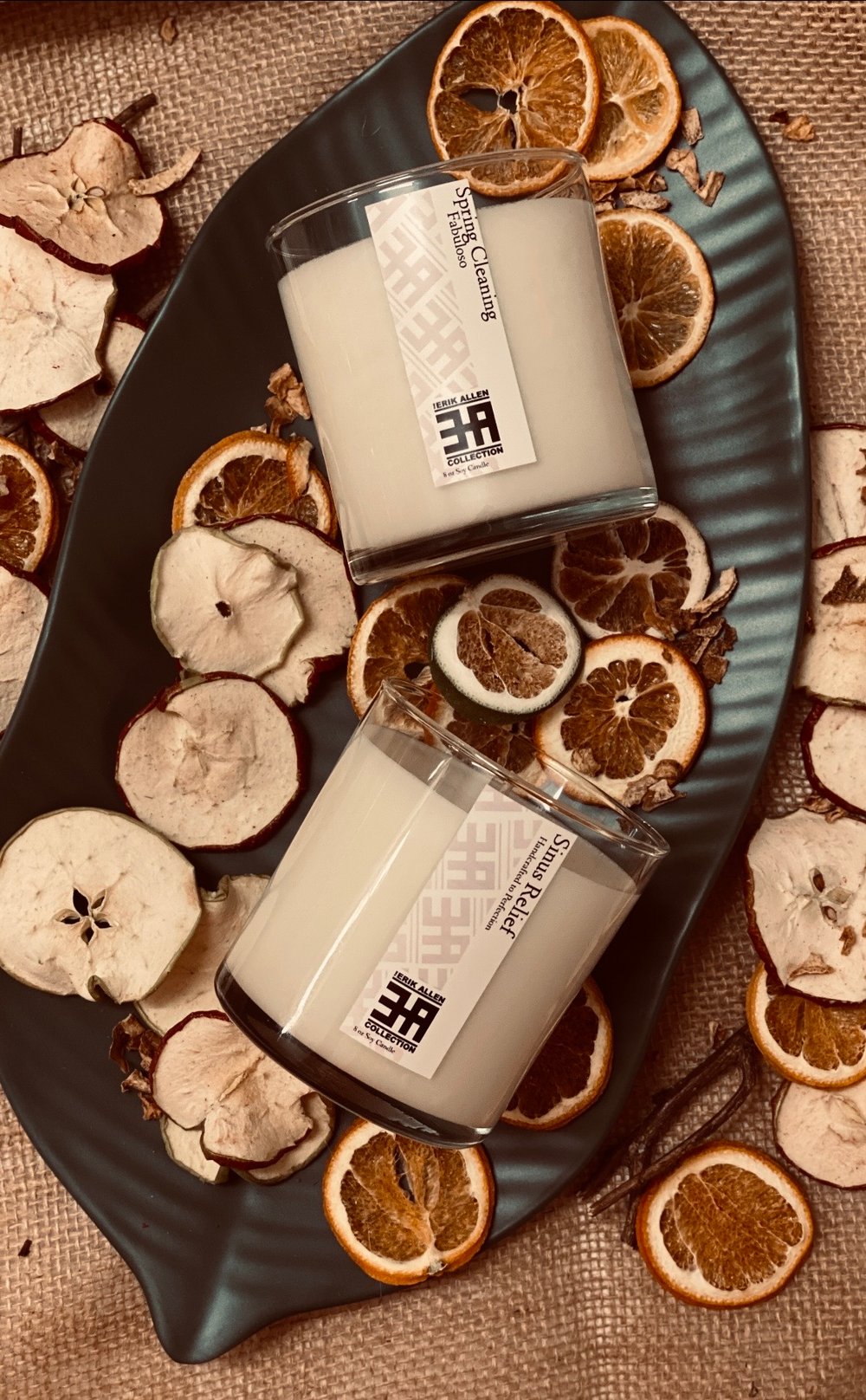 Spring/Summer Collection of 2022. These 10 scents have been chosen based on their ability to bring good vibes and fill your home with love. These 8 oz candles have an approximate burn time of 40/47 hours. About 7/9 hours if power burned.
Here's the individual scent break down..
Amplify Black Women: A strong yet gentle scent with top notes of peach mid notes of berries and bottom notes of sugar this scent is bold yet gentle.
Cranberry Mandarin: The 2021 best seller is back! Just like the name it's the perfect blend of cranberry and mandarin orange.
Distinction: One of the best scents in the collection this scent smells like a grown man on top of his game. This candle will make a great gift for him.
Flower Child: An elegant handcrafted mix of peonies and roses ended with ocean vibes this candle is a floral lovers dream vibe. Hand mixed my yours truly.
Let Me Talk My Shit: This candle was designed for those days when you're just feeling yourself through and through. A signature scent that is bold and in charge.
Parked Car Conversations: We know car conversations equal therapy and this candle was created to give a chill vibe that will try to give the same relaxation you get after a car conversation.
Sea Salt Orchid + Linen: Hand mixed my yours truly this candle is the perfect blend of scents that will give you a chill refreshing vibe.
Sinus Relief: Now if you suffer from allergies this candle will be a good friend. The fresh scent of eucalyptus mixed with lemon and a special essential oil they all mix in one to help open the sinus cavity's.
Spring Cleaning: The fresh scent of fabuloso lighting this candle while cleaning will have the house smelling like it's spring cleaning time.
Vibing to Sunsets: This candle was designed to give the same chill relaxed feeling watching your favorite sunset does. Kinda floral kinda not it's special through and through.